Welcome to JB Gutterman Inc.
We are very passionate about the gutter industry as a whole and we have alot of time tested results and experiences. We strive to make our customers as comfortable as possible. We want everyone to know our guarantees, warranties, and knowledge base far exceed most peoples' needs. Over the past 25 years we have learned a lot, seen a lot, and problem solved many different projects in our time. You can feel comfortable with us on your side, we are here to work as a team with all of our clients. 
Whether you are looking to get into the gutter business, already in the business, or a home owner/contractor looking for some answers, we can help you. 
We are proud to offer KWM Gutter Machines, and Zimmerman Roof Panel and Elbow machines. Ed Huisman is a factory trained technician. So you can rest assured that if you run into any problems at all, we are here to help you! The good news is that we have found over the past 17 years, problems are far and few between. And, they typically are easy fixes. 
Before we started selling these machines we made sure they are, and still are, the highest quality machines on the market. Ask about the tools we offer, and other necessities that we carry. Are you new to the gutter industry? Or want to be in the gutter industry? Not a problem we offer gutter school, to those customers that need a helping hand in learning the market and installation methods. 
We are also proud to offer the pristine European style continuous 6" Half-round gutter, which is available in many different materials. Or if you are looking for a conventional gutter system, we can help you with that as well.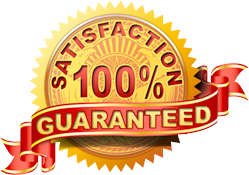 We are proud to be knowledgeable in many different aspects of the gutter industry. And are also known to be one of the top go-to companies for everything and anything you may be wondering, needing, or help with. 
Please come learn, and explore our website, and for any other questions, concerns or inquiries please contact us!